Product
The predictive Customer Success platform built by Customer Success leaders
By watching how your customers interact with your product and teams, Hook automatically predicts how they will behave in the future and prompts CSMs to take action before issues arise.
Customer View
A single view of your customer
See all customer subscriptions, licenses, product usage and meetings in one place. We watch the interactions that each user has with your product and automatically categorise key personas across every customer.
Predictive Insights
Automatic revenue predictions for every account
Hook predicts how your customers will shrink or grow. By watching customer interactions in your product and historic behaviour, we tell you the likelihood of renewal, upsell and how it affects your targets. Your time is important – use data to know where to spend it.
Integrations
Instantly integrate into your customer data
Hook plugs to your CRM, product & meeting data without requiring months of effort or weeks of developer time. Our automatic integrations pull in revenue, product and meeting data natively and without code changes.
Discover integrations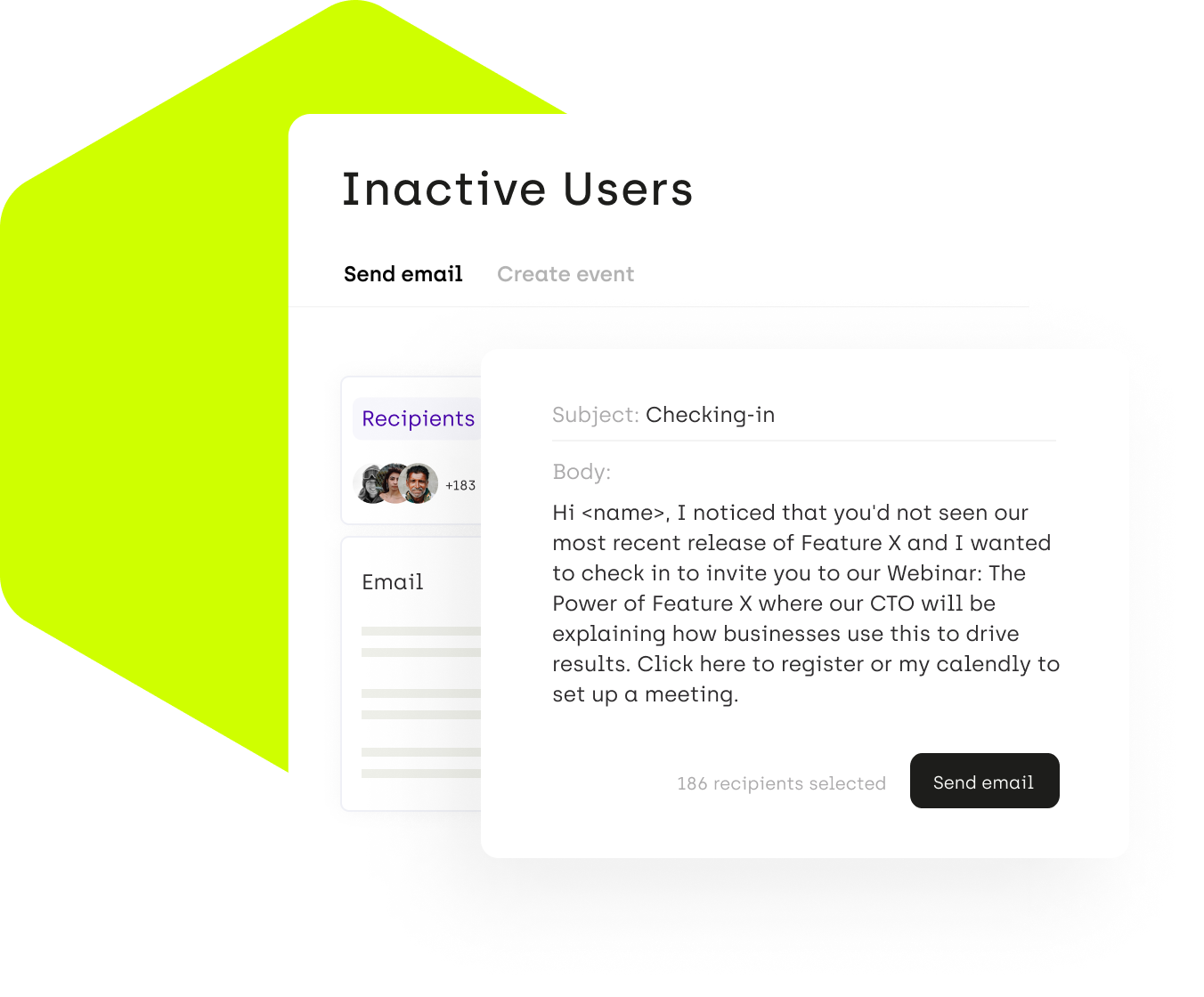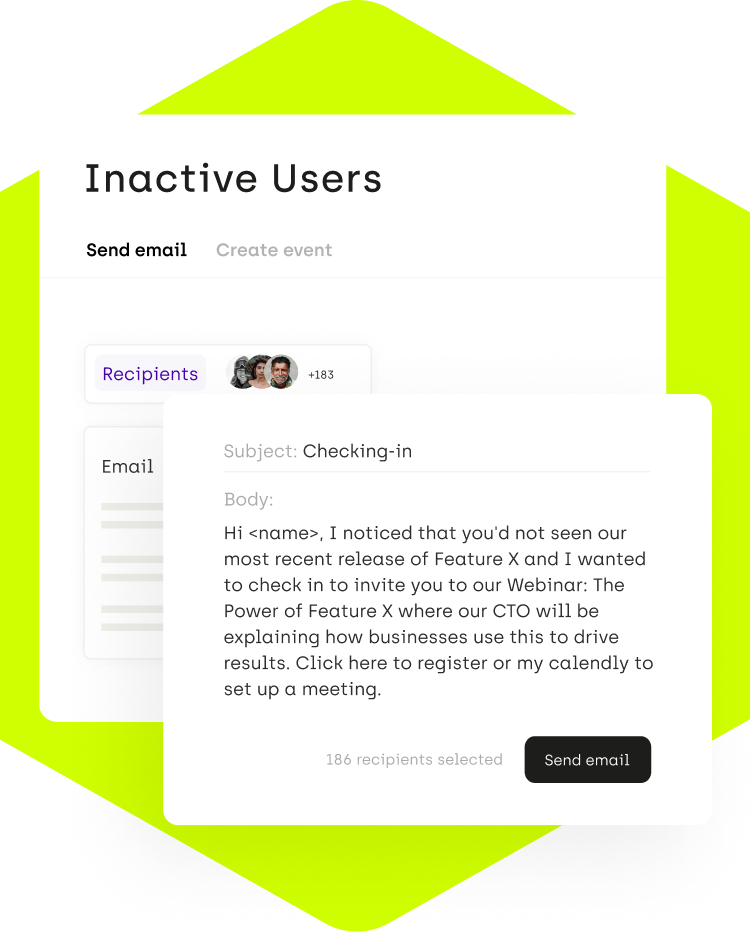 Take Action
Automated actions at scale
Take actions at scale to engage users through nudges and gifting. Engage your least active users, or reward your top power users.
Real-time Alerts
Automated alerts
We'll generate automatic alerts when key moments happen that we've detected as likely to have a revenue impact. Know when your key users disengage, or when customers miss an onboarding goal in your product.
See how Hook can help you predict where to spend your time.
Get a demo