Making software stick.
Hook is the best way to get customers using, adopting and loving subscription products. We analyse all aspects of customer engagement, online and off. Then we pinpoint exactly where to focus to increase retention and grow revenue.
In a world that runs on subscription software, customer success is the new currency.
01
Instant integrations
Our machine learning platform connects via API to your systems, to build up a complete picture of every one of your customers.
02
Smart predictions
We identify how likely a customer is to renew or grow their subscription, based on insight into current customer interactions.
03
Proactive interventions
We'll automatically generate actions which improve customer engagement. Then, when your team triggers them, we'll measure their effectiveness, so you know exactly what's working.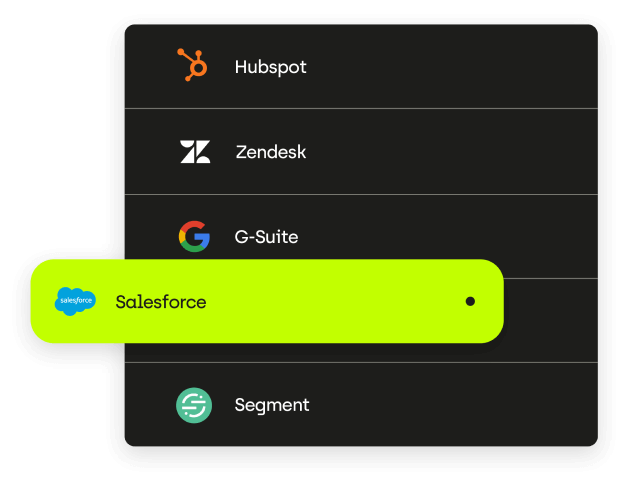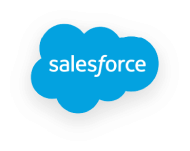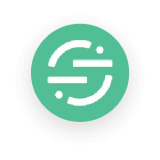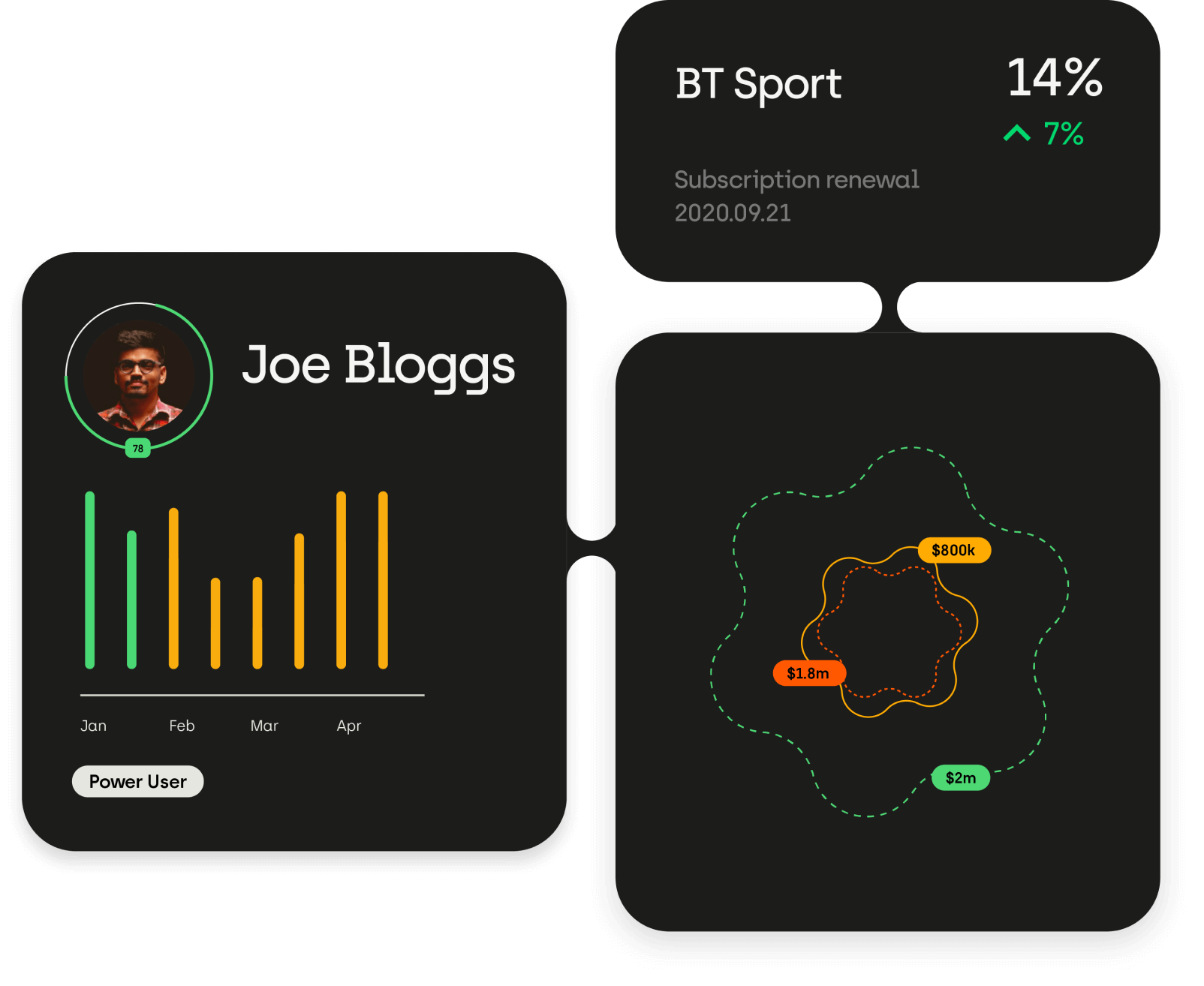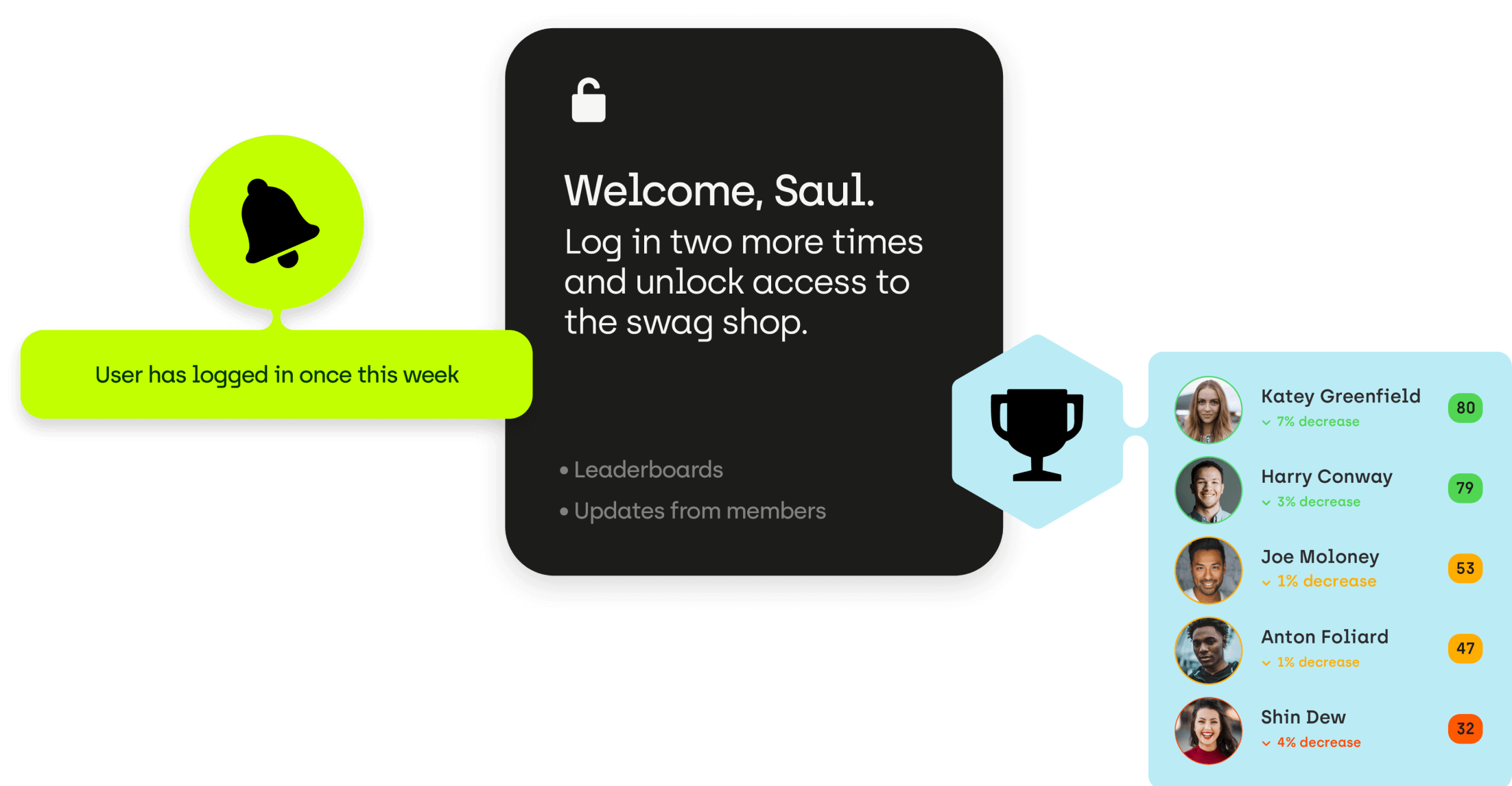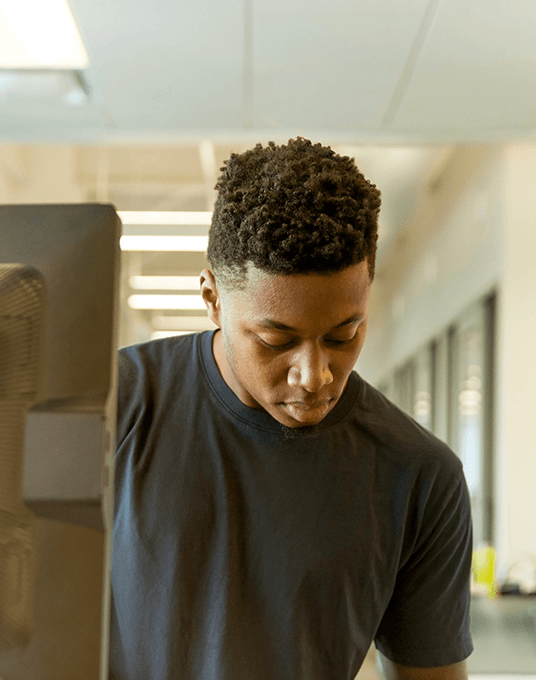 Why Hook
It's hard to know which of your customers are happy, disengaged or may drop off altogether. Too often, teams across subscription businesses fail to engage customers because they don't have the right insights.That's where Hook comes in.
We're here to reimagine customer success. Using data to predict which customers are most likely to churn — and stop it before it gets close to happening. We do this in real time, at scale, across all customer interactions with your business.
Other Tools:
Existing products rely on you already knowing what drives customer retention. Even if you do, they only offer simple metrics without a clear view of customer size, industry or lifecycle. It means you need a team of data scientists to get answers.
Why Hook:
We're building a data-first product to generate the information you need, fast. We use data and build algorithms that predict customer churn in real time to give you an accurate picture of which customers to focus on, for the best results.
Let's do this. Join the journey.
At Hook, we're on a mission to build an amazing workplace for ambitious people who love working in like-minded teams.
We're looking for people to join our journey as we scale. If you love getting stuck into complex tasks and the satisfaction that comes from problem-solving alongside other passionate people, then come help us build a business like no other.